Latest in
---
Police "will use all their powers" to end the unrest, Deputy Prime Minister Bulent Arinc said in a televised interview.
---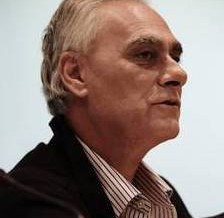 By James M. Dorsey If there is one lesson Turkish Prime Minister Recep Tayyip Erdogan should have drawn from the popular revolts that toppled four Arab leaders and sparked civil war in Syria in the last two years, it is that police brutality strengthens protesters' resolve and particularly that of militant, street battle-hardened football fans. …
---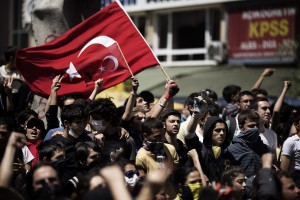 Timeline outlining latest clashes in Turkey
---
Dozens were injured in the demonstration
---
Interior Minister Muammer Guler told NTV news channel that the death toll has risen to 40 and that 100 people were wounded, of whom 29 are in serious condition.
---
Protesters threw stones at the police who tried to prevent the protest in the Besiktas neighborhood of Istanbul
---
Kerry was due to meet later Sunday with Turkish Foreign Minister Ahmet Davutoglu and Prime Minister Recep Tayyip Erdogan for talks set to focus on the burgeoning crisis in Syria and the Middle East peace process
---
---
President Mohamed Morsi has said the plan will be unveiled once it is finalised
---
By Ceylan Ozbudak "A'ish! Horreyyah! Adala Egtema'iya!" Who can forget the thrilling chant of the Egyptian people, as they cast off the oppression of Hosni Mubarak and demanded "bread, liberty, and social justice" in 2011? Even as the Brotherhood denies that tourism is wilting on the vine, the Egyptian pound is crashing, and Egypt's foreign …
---
Hollande had said the murder of Sakine Cansiz, Fidan Dogan and Leyla Soylemez was "terrible," adding that he knew one of the Kurdish women and that she "regularly met us."
---
Brahimi held talks in Moscow on Saturday with Russian Foreign Minister Sergei Lavrov on his end-of-year bid to accelerate moves to halt the conflict that monitors say has killed 45,000 people
---
End of Section