Latest in
---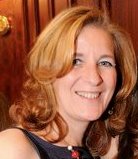 I had forgotten one of the things that has always made me love living here. That very thing that I have often received and always evoked surprised gratitude and humility.
---
He is described as the unseen hand of an incredibly hierarchal and rigid organization. The Muslim Brotherhood's General Masul, the General Guide, Mohamed Badie is a man in the shadows, who some believe will have the last word.
---
A woman is a human being, not a product. But she is viewed as if she is a product, something to buy, sell or try out.
---
Ruby Silver's latest collection, Kunooz, [treasure], includes pieces that conjure up images of jewelry chests lost at sea and recently washed on shore.
---
A good example of this vision can be found in the music courses on offer at Mesaحa; you can learn how to play oriental instruments like the Nay and Oud as well as piano and modern drums.
---
The impressive seating Mr. George offers his clients is nicknamed the Chair of Haroon Al-Rasheed – in reference to the extravagant Arabian ruler.
---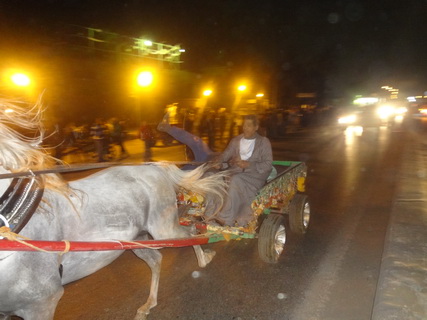 The carts are getting the final check, the runners are fueling up, by filling up their tank with clover.
---
---
Cruising presents the opportunity to unwind after a long work week. For Sayeed, it means more: this time with friends represents one of the few choices that exist in his life, and indeed, one of the only avenues of self- expression available to him.
---
Cairo transport plan waiting for president's approval
---
Unfortunately some people will not admit that the talent of a practitioner lies in knowing the knowledge of how to become such a conduit – ego does not exist in the practice.
---
The candidate from the Muslim Brotherhood's Freedom and Justice Party becomes the first civilian President of Egypt
---
I have always enjoyed talking to the drivers of the ubiquitous Cairo taxis, my broken Arabic and their often limited use of English make for an easier exchange than expected. Trying to understand, as opposed to listening to words, can suddenly go a long way, even if the traffic outside the windows is proving the opposite.
---
Guacamole, quesadillas and burritos – The Daily News Egypt takes a taste of Gringo's
---
---
End of Section